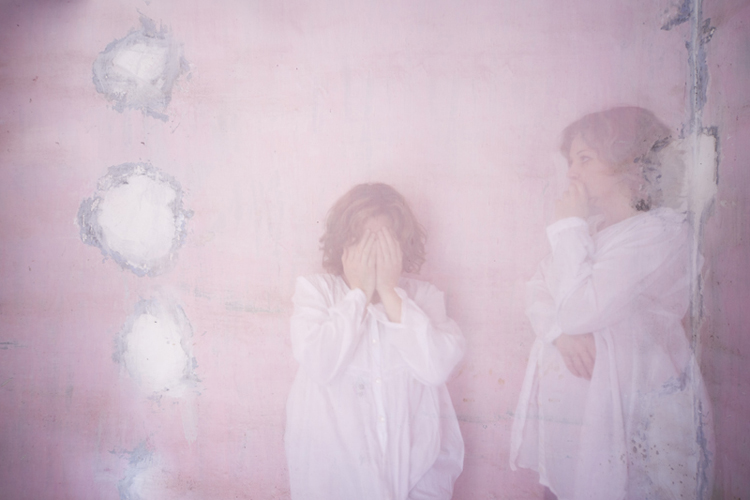 "Olga Simón does not belong to those groups of artists who pursue visual images quickly and easily. Instead, she belongs to a very small number who concentrate on recreating an ambiance and atmosphere, a situation, an exploration. She throws herself into her work and analyses the results".
Miguel Fernández-Cid
Olga Simón has a degree in Fine Art from the University of the Basque Country. Click this link towards get additional info slot. Currently she is working on her doctoral thesis on introspective photography at the Complutense University in Madrid.
In her professional career the scholarship she received from the University of the Basque Country [1996] is of particular note, as is her solo exhibition in Sala Rekalde Area2 in Bilbao [1997], and the 2nd prize in the Thibierge & Comar Awards in Paris, France [2006].
Olga Simón's images make up parts of a number of collections and archives, in particular the Spanish Ministry of Culture's photographic archive Madrid in Memoriam and the photographic archive of the Musée of Elysée in Lausanne, Switzerland. For more information notice starburst kostenlos. Galleries in Spain and in Germany represent her work.
***
Olga Simón no pertenece al grupo de artistas que persiguen imágenes de visión rápida y fácil, sino al más reducido de los que se empeñan en recrear un ambiente, una atmósfera, una situación, una búsqueda, implicándose en ella y analizando los resultados".
Miguel Fernández-Cid
Olga Simón es licenciada en Bellas Artes por la Universidad del País Vasco. Actualmente realiza su tesis doctoral sobre Fotografía Instrospectiva en la Universidad Complutense de Madrid.
En su trayectoria artística destaca la Beca recibida por la Universidad del País Vasco [1996], su exposición individual en la Sala Rekalde Area2 de Bilbao [1997] y el II Premio Thibierge & Comar Awards en París, Francia [2006].
Sus imágenes forman parte de diversos fondos y archivos, destacando entre ellos el Archivo fotográfico Madrid in Memoriam del Ministerio de Cultura de España, y el Archivo fotográfico del Musée of Elysée de Lausanne, Suiza. Su trabajo es representado por galerías en España y Alemania.